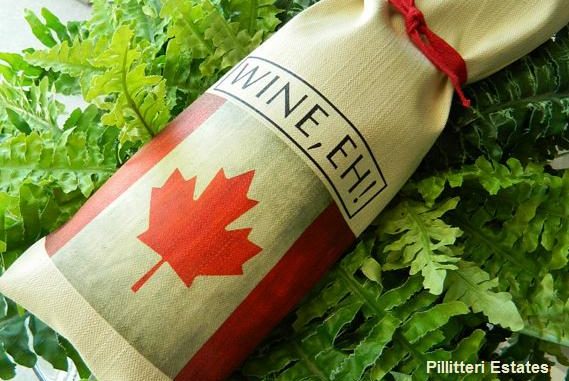 By Jim Boyce | Did you know that Canada has over 650 wineries? Or that the province of Ontario produces two-thirds of the nation's wine? Or that over half of Ontario's grapes were Concord in the 1950's but are now vinifera varieties like Cabernet, Pinot Noir and Riesling?
Anyway, a few Grape White North facts given Canada recently announced a new contest to find the best sommelier—sommelieh?—in China. The Canadian Wine Sommelier Championship is aimed at full-time sommeliers and food and beverage professionals in bars, restaurants, hotels or clubs in China, Hong Kong and Macau.
The competition's semi-final rounds will be in Beijing, Chongqing, Guangzhou, Hong Kong and Shanghai on September 18, with one candidate from each joining the finals in Hong Kong in November. The overall winner gets a trip to wine regions in Nova Scotia, Ontario and British Columbia next spring. Full contest details here.
Canadian wine has high value per bottle in China due to ice wine but the overall volume and the awareness of the country's still wines is low. No doubt the organizers hope to this contest will stimulate growth.
Wine professionals, including sommeliers, have a rising profile in China. The national sommelier competition, first held in 2009, has expanded to include an annual team contest that draws over 1,000 applicants per year. There have plenty of specialist sommelier contests this past decade, too, whether for wines of specific countries, such as France, as initiatives by brands like Penfolds, or as part of larger competitions, such as that by Wines of South Africa. Despite these developments, and the rapid rise in wine consumption in China, sommeliers still face many ups and downs.
Anyway, if you're interested in the Canadian Wine Sommelier Championship, the deadline for entries is August 18.
As for Canadian wine, I'll have a write-up soon about our Canada Day tasting in Beijing that featured Bench 1775 from British Columbia, Angel's Gate, Malivoire, Tawse from Ontario and Domaine de Grand Pré from Nova Scotia.
---
Follow Grape Wall on Facebook and Twitter. Support the project here. And sign up for the China wine newsletter below. Also check out sibling sites Beijing Boyce and World Baijiu Day.
Good content takes resources. If you find Grape Wall useful, help cover its costs via PayPal, WeChat or credit / debit card. Also check out Grape Wall on Facebook. Twitter and Instagram. And sibling sites World Marselan Day, World Baijiu Day and Beijing Boyce.