Lots of letters about the law if you're reading about the Chinese wine trade these days, including these three cases from three countries.
In the Unites States, Sarah Klearman of the Napa Valley Register reports that E. & J. Gallo is going after Amourvino Winery, owned by Chinese investors, for unpaid grapes:
"E. & J. Gallo Winery is suing Amourvino Winery over an alleged failure to pay almost $80,000 for five and a half tons of Cabernet Sauvignon grapes harvested from Gallo's Stagecoach Vineyards, according to a lawsuit filed in Napa County Superior Court."
"At $14,431 per ton, the contract price between Amourvino and Stagecoach for 2019 is well above the market average of $7,941 per ton for Napa Valley Cabernet grapes—a nod most likely to the storied reputation of Stagecoach's Cabernet vines," states the article.
Meanwhile in France, a tractor driver, viticulturist and an admin executive, won an industrial case against their employer, the Chinese-owned winery Château de Pic. Beyond that legal action, the whole situation–at least based on this story from Vitisphere–sounds like a mess.
Quotes like "The vines are completely overrun. They haven't been pruned. There is no diesel to put in the tractors", "There was no soil survey, no concrete survey and no inspections by an architect", said about a planned cellar, and "The shareholder gives orders, but there's no long-term plan or management. Since December, there has been no cash flow," don't exactly inspire confidence. Full story here.
And in China, Bordeaux won a major victory last month. Laëtitia Heuveline reports the case concerned almost 10,000 bottles of counterfeit wine seized from an exhibitor at the Chengdu wine fair in 2019. The penalty includes a fine and 18-month suspended jail sentence. Full story here.
If you're interested in counterfeit and other dubious products in China, check out this wine buying guide by Jonathan Dahan of Domaine Francois Lurton. Plus this page of curious wine labels spotted in China.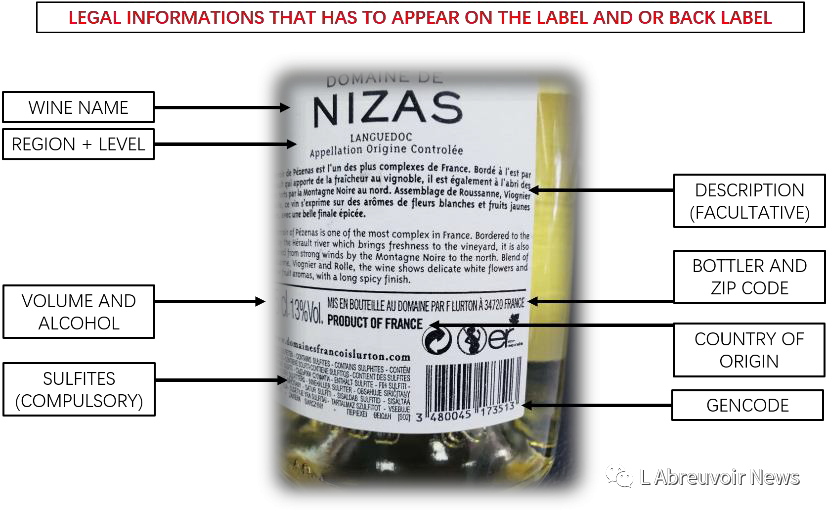 Good content takes resources. If you find Grape Wall useful, help cover its costs via PayPal, WeChat or credit / debit card. Also check out Grape Wall on Facebook. Twitter and Instagram. And sibling sites World Marselan Day, World Baijiu Day and Beijing Boyce.