I joined a Wine to Asia (Veronafiere) webinar on Tuesday to discuss the "new normal" of the China wine market. To be honest, the "new normal" feels much like the old normal, with some similar features, including a dependency on formal education and famous authorities, and in turn, a dependency by wine regions, major brands et al on the same people for promotion.
And a wine industry that often looks okay in isolation but, at least from my viewpoint, lacks the oomph of the craft beer and cocktail and spirits trades. Not everyone, of course; I speak in general.
(By the way, I felt kind of weird being the sole panelist enjoying wine — Excelsis Marselan 2016 by winemaker Tong Lili in Penglai — as I tuned in from Bar 709 in Beijing.)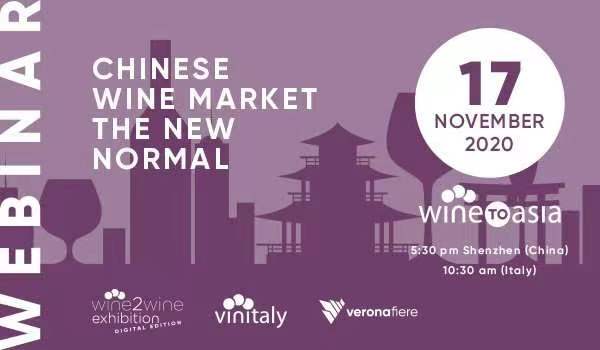 Moderator Simone Incontro of Veronafiere asked me three questions. I can't recall everything I said, but I've included the basic points below. And for those who asked about my bio, yes, I did list WSET Level 1 credentials, yes, I included that information tongue in cheek, and, yes, that head shot is ridiculous.
---
Big picture, small picture
It's easy to get lost within the wine trade, to see a natural wine bar pop up or a few Georgian labels appear on a supermarket shelf and think things are swell. And ignore that a dozen cocktail bars also popped up and hard seltzers look like they are going to crash the shelf space party.
Fast reality check: Local beer volume was 85 times more than local grape wine volume last year. Baijiu, which is typically 53% ABV, had 18 times the volume and 40 times the value of local wine.
And in terms of imported wine, which has led the bottled wine sector for at least four years despite some figures suggesting otherwise, imports of super stinky fruit durian were twice as high by value as all French, Australian, Chilean, Italian and Spanish bottles flowing in over the first six months.
Anyone could cherry pick other numbers to make the wine situation look a bit better or worse, but the key point is the industry isn't that big, with per capita consumption of 1 liter to 1.2 liters–assuming all the wine being locally produced or imported is actually consumed.
This is all kind of depressing.
When I came to Beijing 15 years ago, I found 70-plus sparkling wines in a gourmet foods / drink shop — even more a few years later — but getting a decent martini or craft beer was near impossible. Now we see a wealth of cocktail, craft beer and spirits operations versus rather meager offerings when it comes to wine, in terms of options and value.
We hear the mantra that "wine education" is crucial. But China has been a top-three WSET market for a half-dozen years, we have 8 or 9 Masters of Wine and a huge array of programs, and the scene is still small. Wine education itself is growing–food and beverage people tell me they sign up for career protection, not because of the "passion" some blab about. Wine region and major brand heads often look to those in education for help as a low-risk choice.
We also hear plenty re Chinese wine. Local wineries have made serious efforts to raise quality and reach international standards, have won over a thousand medals and received kudos from critics like Jancis Robinson, Robert Parker and James Halliday, but have, in many cases, struggled to sell.
So, real consumption is relatively small, a bit sad given the proliferation of wine education, the major gains by Chinese wineries in quality, and the success other sectors such as craft beer have had cashing in on growing disposable income and curiosity.
Could this state of affairs change, even quickly, for the better? Could wine take off? Sure. Natural wine is a growing niche, more people take classes as a status symbol, and so on. But anyone currently satisfied with the wine industry is more likely satisfied with his / her own position within it rather than with its standing vis-a-vis other alcohols.
Changing tastes
Simone Incontro also asked me about changing consumer tastes.
I think context is changing more than taste.
Disposable income has grown. The size of the middle class, the number of people who can afford better products, including wine, has drastically increased over the past decade. Some people who might have had a taste for wine ten years ago could only afford to indulge in it more recently.
Smartphones have empowered consumers. Whereas a decade ago, you might well have gone to a shop or supermarket to buy wine, and found mostly Bordeaux or Chinese reds, now you can find a world of wine via your phone. And a world of info, from peer recommendations to expert advice.
And people have more exposure to other cultures, whether via travel or through the Internet. More have worked, studied or visited overseas, including in places with wine industries, and have first-hand experience with wine.
So the context — disposable income, access to information, exposure — is there for more wine sales. But the results so far are fairly modest. I find the focus on Western-style wine education and appreciation is excessive — it feels like a kind of Cabernet colonialism — and think we need to better consider Chinese consumers, their needs and their ways of doing things. I think craft beer has done well in this respect. But it's not an either / or situation. There is a demand for the Western-style approach, I just think we need more diversity and balance.
Reaching consumers
I also gave two examples of the wine trade in action — or, rather not in action.
The first concerned Beijing alcohol sales during the coronavirus crisis, during the first few months of the year. One craft brewery took their beers on the road, publishing a route so consumers could take a quick break from their apartments and come out to get some bottles or fill a growler. Another craft beer operation had kegs from a brewery in Wuhan, the epicenter of the virus in China, shipped to Beijing, where it arranged them in six-packs with beers from other cities and sold them, thus helping a competitor in dire need. And cocktail bars all over my neighborhood developed cool packaging and began delivering single-serve drinks.
And wine? At least in many of the circles I follow, the sole strategy for seemed to be lower prices. I saw little creativity, little teamwork, little effort to inspire during a time of crisis.
The other example was the annual Beijinger pizza festival. I've written about this before in the context of Italian wine.
This pizza festival attracts about 15,000 people each year, most of them young, with lots of disposable income and with open minds, given they are there to try pizza from lots of different suppliers. Sounds like a good demographic for wine distributors, no? Not only that, but most vendors not only cover the cost of their table fee but also make a tidy profit.
Yet, despite the last two pizza festivals having Italian themes, there was basically zero Italian beverage presence–that goes for coffee, beer and soda as well as wine. I contacted numerous Italian wine importers but could not convince even one to go. Every time I think of this, I shake my head.
(Wine to Asia is November 20 and 21 in Shenzhen.)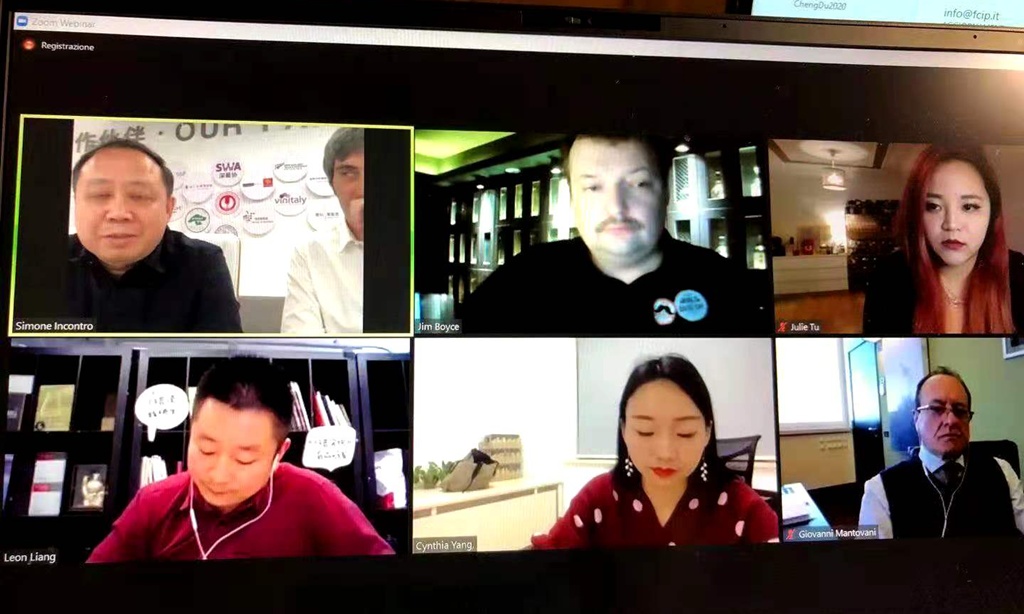 Good content takes resources. If you find Grape Wall useful, help cover its costs via PayPal, WeChat or credit / debit card. Also check out Grape Wall on Facebook. Twitter and Instagram. And sibling sites World Marselan Day, World Baijiu Day and Beijing Boyce.