Grace Vineyard winemaker / "beer o'clock" aficionado Lee Yean Yean has been busy shifting between harvests in Shanxi and Ningxia, so of course I asked him to spend some of his precious sleeping time to deal with questions about this year's fruit, what grape he'd like to try next, and more. Also check out our Q&A from 2014 here, which includes him explaining how a Malaysian guy ended up in Shanxi.
Boyce: You are going back and forth between Grace's vineyards in Ningxia and Shanxi. How do this year's harvests compare in the two regions?
Lee: Fun and extreme. In a "normal year" of harvest, Shanxi usually picks later, in some cases two weeks behind Ningxia. But this year, Shanxi was almost three weeks earlier! Imagine, we picked most Cabernet Sauvignon in Shanxi in late September but the fruit in Ningxia is still hanging until mid-October!
What happened!?
Shanxi tends to have extreme weather, in terms of the amount of summer rain. This year, rainfall was down by half! The highly stressed vines led to smaller yields and early maturity.
In terms of overall quality, we had good phenolic maturity across the Cabernet Sauvignon and Marselan in Shanxi, with good levels of acidity. The last time we had such maturity was back in 2015.
How about Ningxia?
Ningxia looks promising so far this year. We really hope to gain more maturity in our Cabernet but in most years the weather just has not allowed us to do so. It cools down too quickly from mid to late October, and the risk of frost is quite often present in our vineyard.
We play with cropping levels and sun exposure each year to encourage more maturity. Luckily, we planted more Merlot, Shiraz and Cabernet Franc in this region, so it is not a big issue since these varieties ripen earlier than Cabernet Sauvignon.
The hardest part for me is to keep switching my brain and taste buds between Shanxi and Ningxia during the harvest. Even for the same variety, the taste can be so different when grown in different regions.
You guys got some fairly high alcohol levels, especially with your Shiraz. How do you handle that?
With the Shiraz, we were pulling off leaves in the vineyards too early during our first few harvests in Ningxia and this led to drier berries and concentrated sugar. But we quickly realized our viticulture practices have to be different here than in Shanxi.
Shanxi really needs lots of sun exposure, but we learned that Ningxia may need some shading. I think without looking at the alcohol level on the labels, you can barely sense it is that high.
Grace has experimented with grapes, from Aglianico to Tempranilo to Marselan. Is there any grape you have not tried, but would like to try?
Hmmm. I am looking forward to Saperavi. We planted it in Shanxi a few years ago and need a bit more time before we can make wine. I really want to try some Malbec, too. It was one of my favourites before I began making wine.
I wanted to do Cabernet Gernischt (Carmenere): I tasted some of the finest from Chile lately. It might be challenging to get it ripe but maybe worth a try? And maybe some late harvest sweet white? But I think [owner] Judy [Chan] doesn't like sweet wine and would probably kill me (again) if I do it (again)!
You have been at Grace over ten years now. If someone is new to making wine in China, what three pieces of advice would you give them?
Three things: check, double check and triple check. Especially when you are buying fruit from local growers. I have heard, and experienced, some tricky business when buying fruit over the years! Beside that, have fun!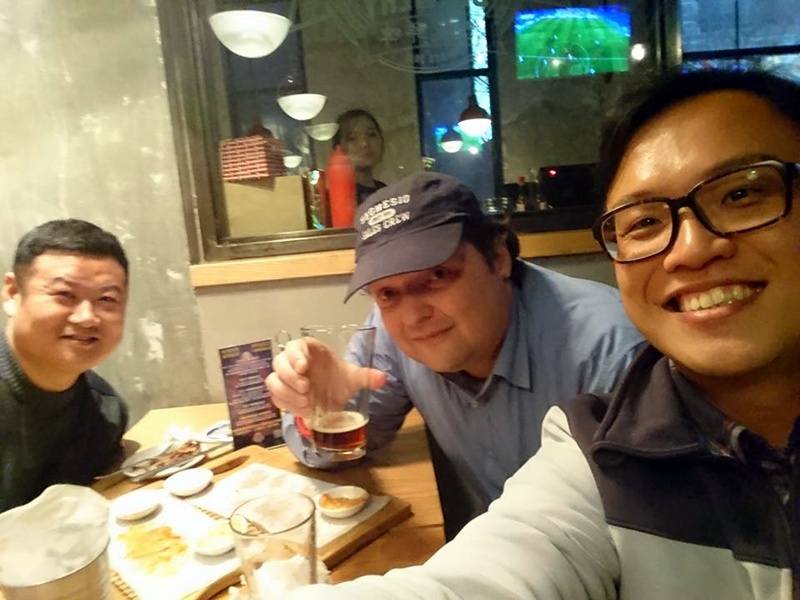 Good content takes resources. If you find Grape Wall useful, help cover its costs via PayPal, WeChat or credit / debit card. Also check out Grape Wall on Facebook. Twitter and Instagram. And sibling sites World Marselan Day, World Baijiu Day and Beijing Boyce.