If you spend time in some more mature markets, you realize there is a big trend of people looking for lighter reds, for chilled reds, for something easier to drink. Clairet is a really traditional wine, but when I show it in Australia or the UK, it's also a hipster wine. – Helene Ponty
By Jim Boyce | Six weeks ago, I talked to a pair of China-based owners of Bordeaux wineries about the state of the market here. Mostly concerns about France's and Bordeaux's positions, given their declining share in a market that is hitting road bumps.
Much of Bordeaux's share remains highly linked to status buying, that is, to gift-giving and entertaining. And the region faces fierce competition for that growing niche of enthusiasts who are curious about and enjoy wine, and are happy to explore. It's no surprise those with a stake in Bordeaux wonder about how to reinvigorate their region and story.
Enter rose.
"There's been a huge push by CIVB and other government bodies for all the [Bordeaux] winemakers to make rose because they see how it's booming and people are talking about it," says Helene Ponty of family-owned Canon-Fronsac winery Ponty, about which I have written several times.
But Ponty sees the approach as misguided, mostly because Bordeaux isn't associated with the type of rose that has become so popular. She does, however, see a tempting alternative.
Enter Clairet.
"We have this darker rose, Clairet, and it's really traditional," says Ponty, who recently imported her family's version to China.
By traditional, she means it harks back to when Bordeaux in the Middle Ages was under English control and the wines were much lighter than the inkier reds we find today. (Read more about Clairet and its history here, here and here.)
Now that's a good story. Even better, it fits a niche.
"Younger crowds are seeking something fresh and easier to drink. They are the kind of people who don't drink Bordeaux," she says. In fact, she says they are surprised to learn of the wine's origins.
"It's a way for us to reintroduce people to Bordeaux."
The vivid color of Clairet comes from a longer maceration of the skin with the juice of the grapes, Merlot in Ponty's case. I recently tried some at Tiens Tiens in Beijing. Plenty of floral and berry aromas, notably strawberry, and a body that is heavier, richer and drier than most roses I've tried, but pleasantly fresh and fruity."
"It's a good mix of tradition and innovation," says Ponty. Will it work here in China? She says that is still to be seen.
"In China, it's a little trickier, and we're still wondering how to market it here."
At the very least, she will no doubt have more people talking about Bordeaux.
If you are in China and want to get some, there is a buy two, get one free deal until June 24. Check it out here. There is also a launch party on June 21 with free-flow cocktails, sangria and snacks, plus Ponty's brother making a Beijing visit to DJ. Buy tickets here.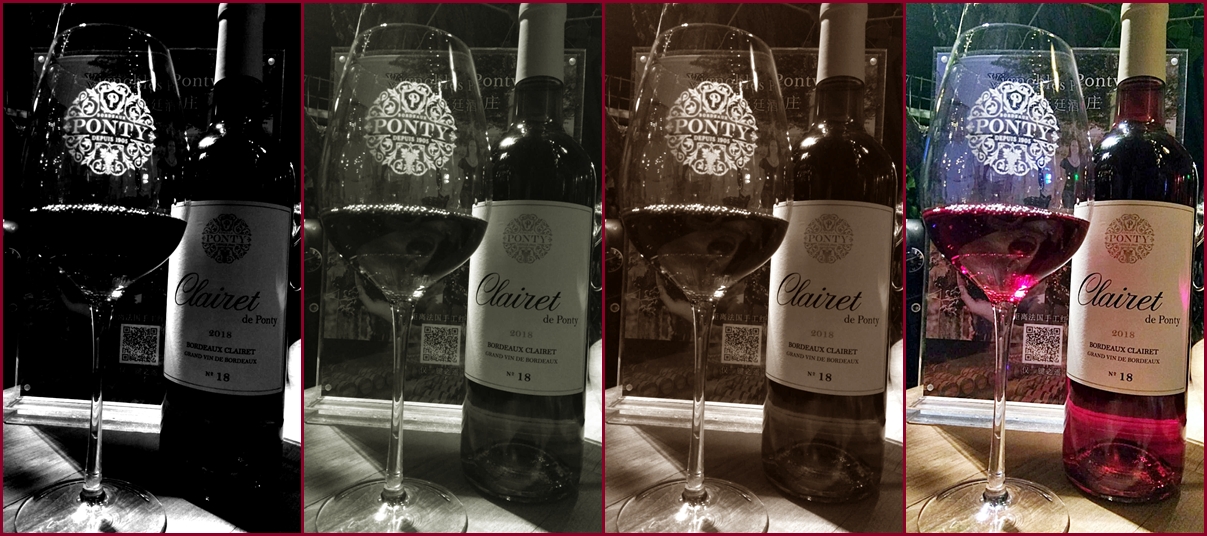 Good content takes resources. If you find Grape Wall useful, help cover its costs via PayPal, WeChat or credit / debit card. Also check out Grape Wall on Facebook. Twitter and Instagram. And sibling sites World Marselan Day, World Baijiu Day and Beijing Boyce.