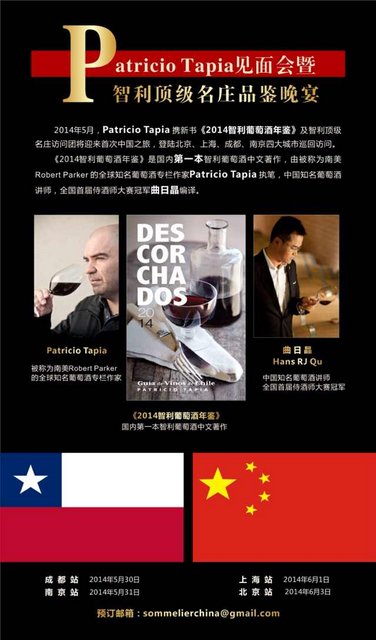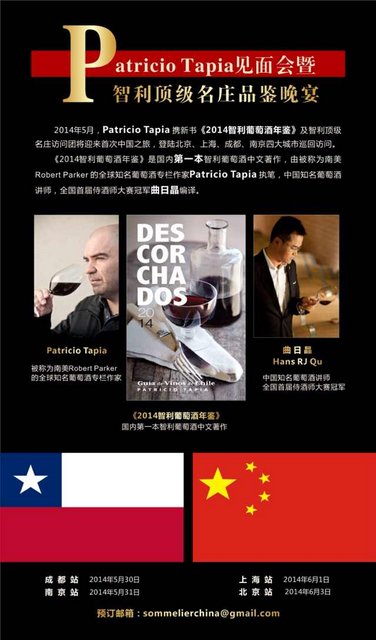 ~
By Jim Boyce
One of the trends helping to boost consumer power in China is the growing amount of wine information that is being translated. An influential Chile wine guide will soon become part of this when a Chinese-language version Descorchados by critic Patricio Tapia is released in late May. The book is being translated by Hans Qu, who spent three months touring Chile's wineries last year (see here).
The official launch will be on May 28 in Hong Kong, at the same time as VinExpo, says Qu. This will be followed by events in Chengdu, Nanjing, Shanghai and Beijing.
Good content takes resources. If you find Grape Wall useful, help cover its costs via PayPal, WeChat or credit / debit card. Also check out Grape Wall on Facebook. Twitter and Instagram. And sibling sites World Marselan Day, World Baijiu Day and Beijing Boyce.