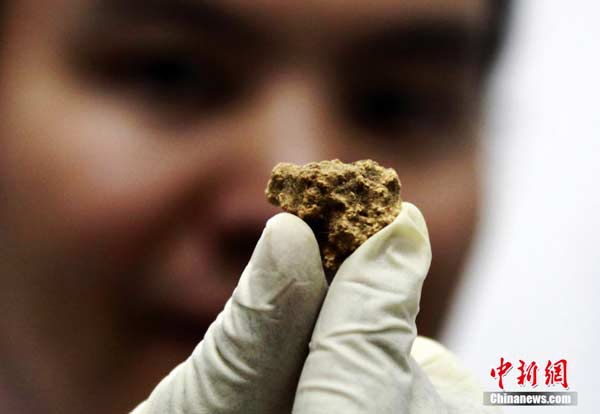 ~
China Wine Press covers coverage of the local scene. For more on wine and China, get the Grape Wall newsletter — sign up here, sample here — or follow on Twitter here.
More Mondavi
Global heavyweight Constellation Brands and well-established local operation VATS Liquor are joining forces to sell Robert Mondavi wine in China. From a press release by Constellation, which counts Mondavi among its more than 100 brands:
The strategic agreement between VATS Liquor and Constellation is anticipated to last for a few decades. Both companies will work to grow the marketplace share of the Robert Mondavi brand through Constellation's brand management expertise and VATS' vast distribution network and knowledge of the Chinese consumer.
The press release positioned the agreement in the context of building exports and the image of California wine:
 "Most American wines have very little brand recognition in China, however the Robert Mondavi name is recognized as a synonym for quality, craftsmanship and taste," said Jay Wright, president, Wine and Spirits Division, Constellation Brands. "Through VATS Liquor's distribution network, Constellation will leverage that recognition and capitalize on this unique opportunity to increase exports of California wine and build brands through the Robert Mondavi name. With the deep roots we are cultivating, we intend to shape this important market and make these wines available to more Chinese consumers."
The "for a few decades" part sounds optimistic given that's about how long the modern China wine market has been around. See the press release here.
ProWine-Plus
Australian trade site The Shout reports "[ProWein organizer] Messe Düsseldorf… confirmed that the ProWine China exhibition [in Shanghai] will expand its area by 30 per cent when the show opens for its second year in November 2014.
"The visitor breakdown was the biggest surprise for us at the first ProWine in Shanghai in 2013," said [Michael] Degen, director of ProWein.
"We had 60 per cent of the attendees from Shanghai, 30 per cent from other areas in Mainland China and 10 per cent from outside of China," he said.
"The number of foreign participants was something we intended to grow once we established ProWine China, but for this to happen immediately was very pleasing. ProWine China is benefiting from the truly international reputation of ProWein Düsseldorf."
The Shout notes the just-finished ProWein fair in Germany saw a 17-percent increase in visitors, with those from Hong Kong and Mainland China doubling. See the full story here.
Perfect Pairing?
Finally, the world's oldest cheese has been found in northwest China:
Vintage Gouda may be aged for five years, some cheddar for a decade. They're both under-ripe youngsters compared with yellowish clumps – found on the necks and chests of Chinese mummies – now revealed to be the world's oldest cheese.
The Chinese cheese dates back as early as 1615 BC, making it by far the most ancient ever discovered. Thanks to the quick decay of most dairy products, there isn't even a runner-up. The world's best-aged cheese seems to be a lactose-free variety that was quick and convenient to make and may have played a role in the spread of herding and dairying across Asia.
That is one cheese and wine pairing yet to be covered. Story here.
Good content takes resources. If you find Grape Wall useful, help cover its costs via PayPal, WeChat or credit / debit card. Also check out Grape Wall on Facebook. Twitter and Instagram. And sibling sites World Marselan Day, World Baijiu Day and Beijing Boyce.