"He isn't human!" screamed someone* on Saturday afternoon as Philip Osenton held 51 wine glasses in one hand at the Hilton Beijing.
I first saw Osenton and his glass act in April in the office of magazine La Revue du Vin de France. On that day, he created a mini mountain of 31 glasses and, when research showed no one had achieved more than 39 glasses, it appeared a world record was within reach. Since then, Osenton has sharpened his skills all over the city with all kinds of glasses — he's been spotted in action everywhere from The Loop to Cru Wine Bar.
That practice makes perfect attitude shone on Saturday. On his two attempts at 1 PM in front of the media, Osenton first held 40 glasses and then 45 glasses. On his third attempt, in a hotel ballroom full of attendees at the fifteenth annual Food & Wine Experience, he reached 51 glasses.
Here are photos of the Feats of Osenton, now known as Awesometon, although The Wizard of Osenton also has a nice ring to it…
(* That scream might have been to myself. I'm still checking for confirmation.)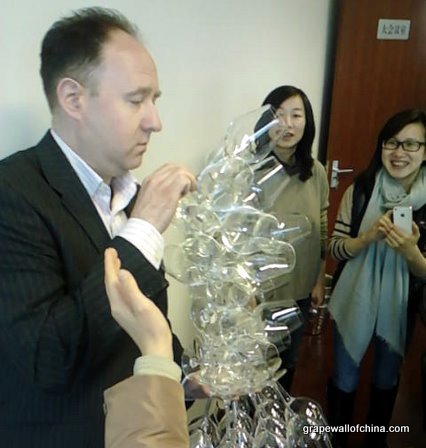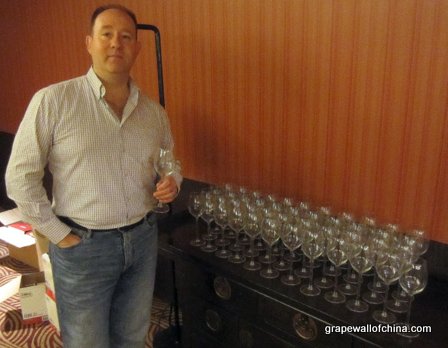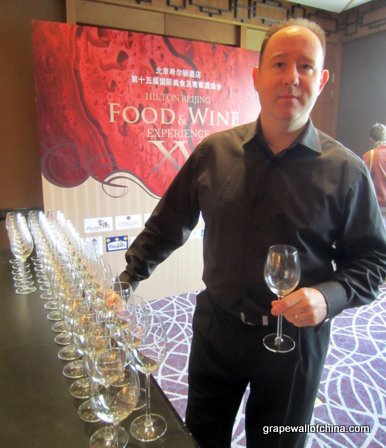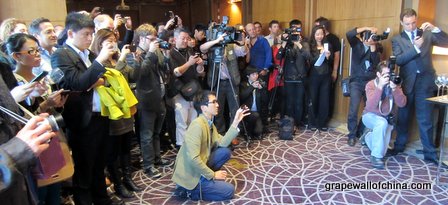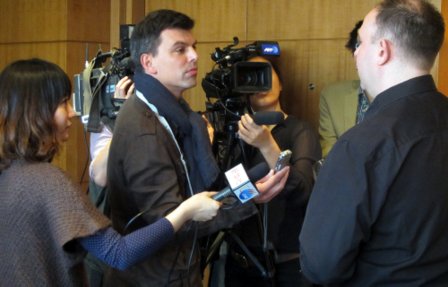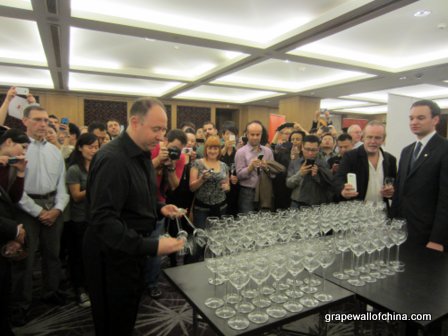 Content takes time and resources. And I don't have advertisers or sponsors. If you find Grape Wall useful, please help cover its costs via PayPal, WeChat or Alipay.
You can also sign up for my free newsletter here. Follow Grape Wall on LinkedIn, Instagram, Facebook and Twitter. And see sibling sites World Marselan Day, World Baijiu Day and Beijing Boyce. Reach Grape Wall via grapewallofchina (at) gmail.com.